EEEC Storage Instruction
WangYanzhi translated 23-02-22
Login​
The default username of the server is your full name (no blankspace), please contact the administrator before your first use.
If you are inside the NUIST campus, please use the "Campus access"; if not, please use the "Off campus access" (slow).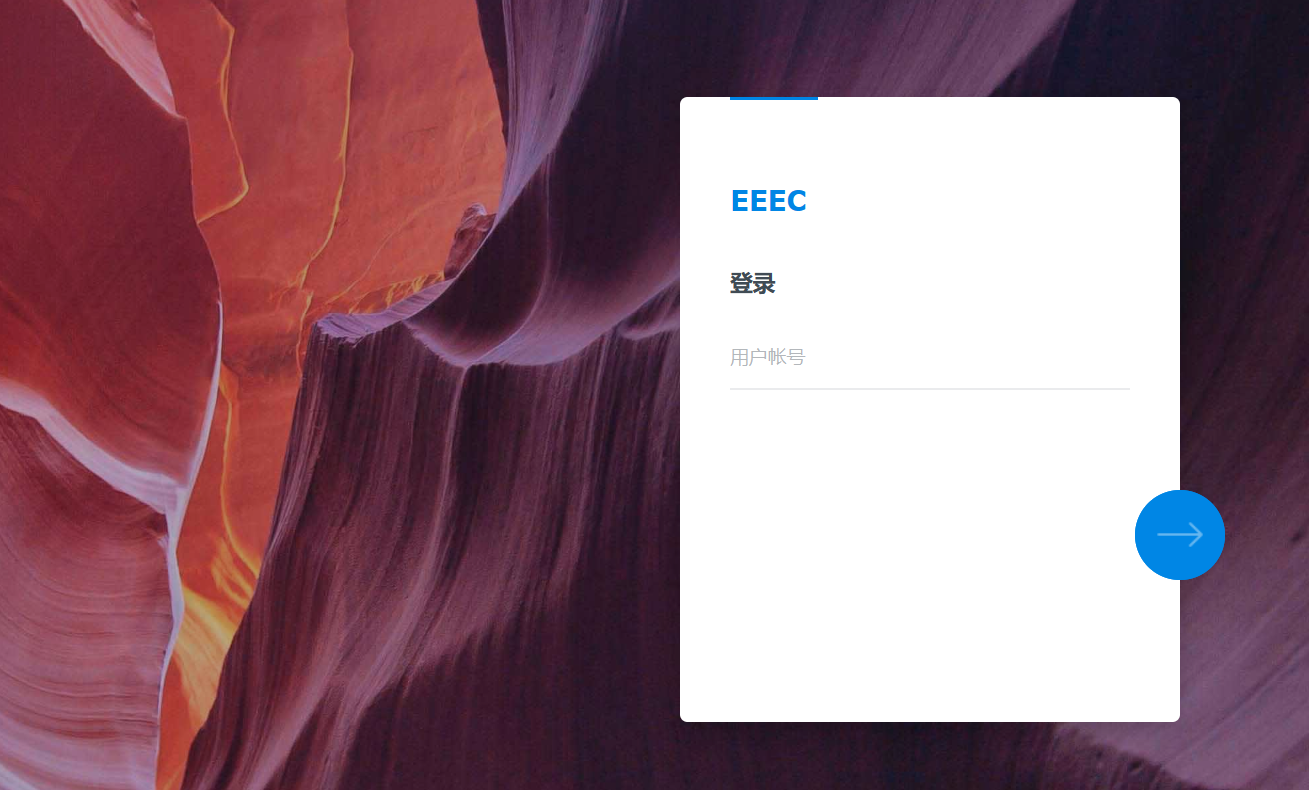 login panel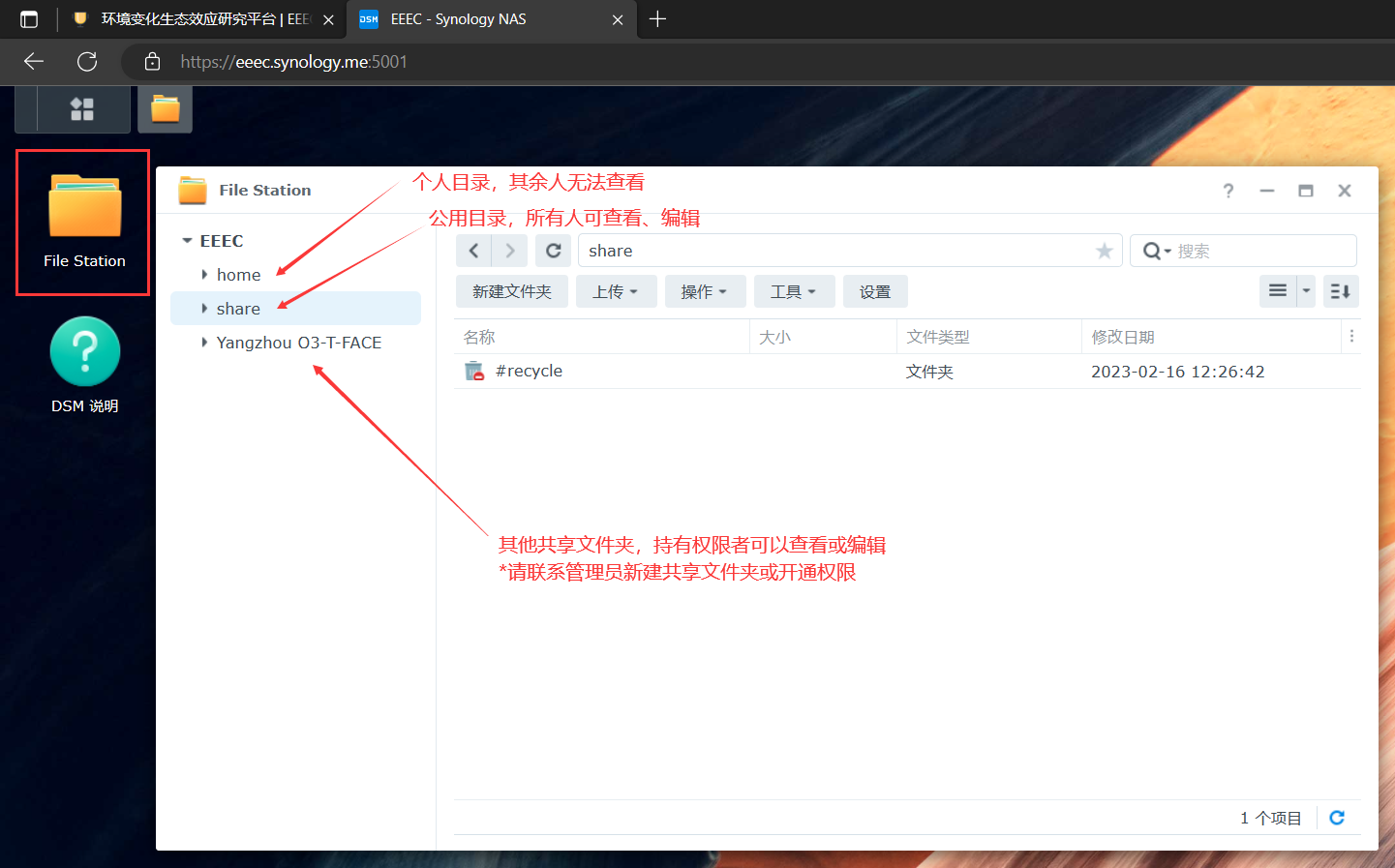 Open "File Station" to upload, download, share files or folders.
You can drag files or folders into File Station window. For more information please click on the help button right above the window.
Among the folders "home" folder is your personal folder, others cannot see the files; "share" is the shared folder that everyone in the team can upload/modify; if you want to create any new shared folder, please contact the system administrator.
Mount as network disk​
*works only inside the campus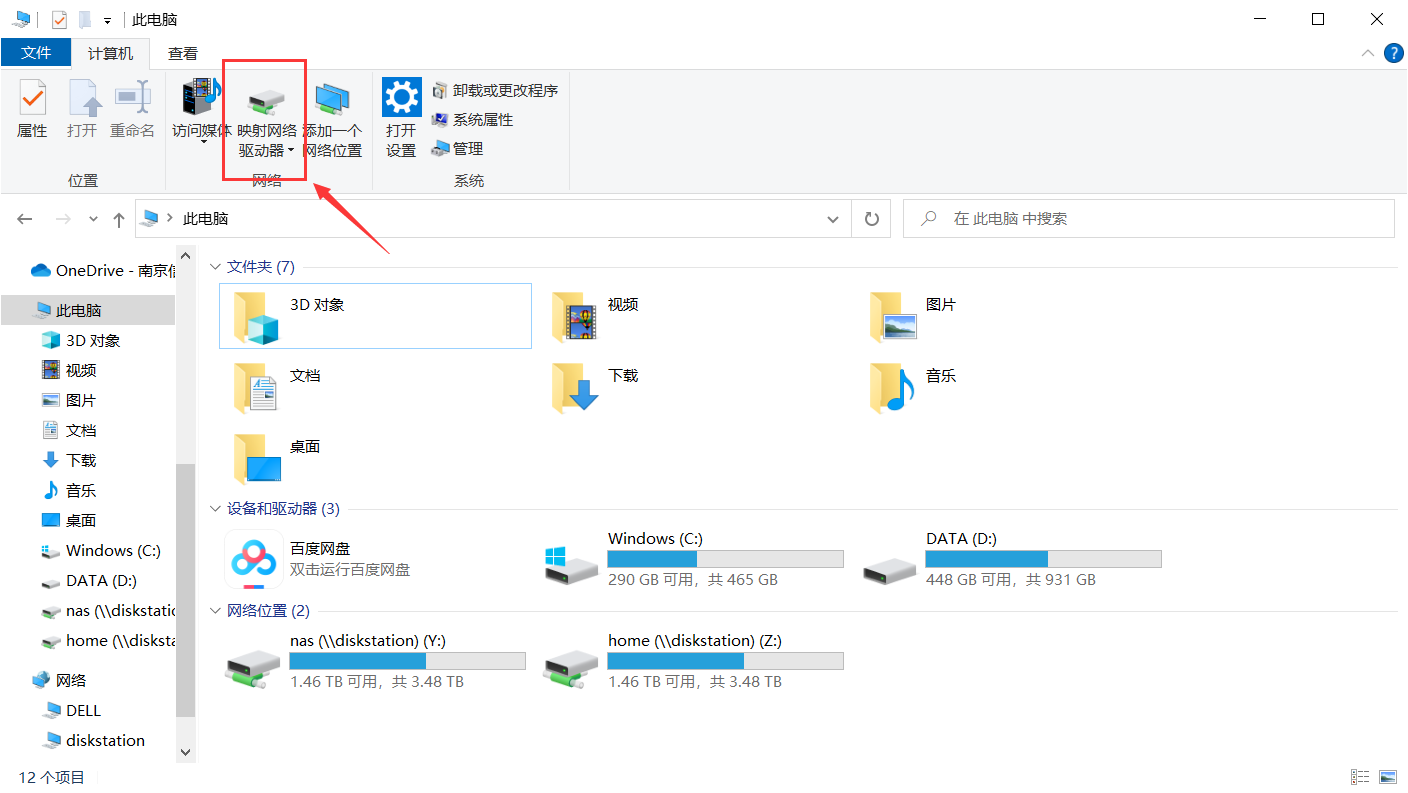 Open "this PC", click on the "Map Network Drive".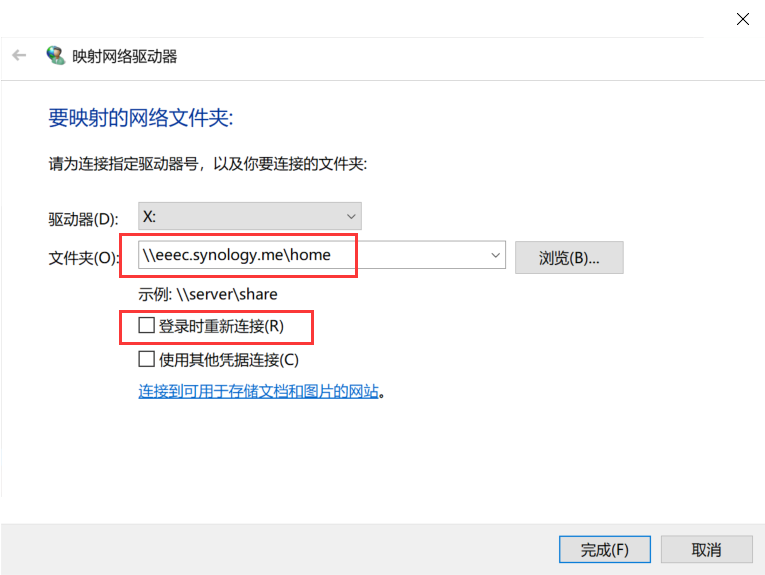 Enter server address and folder name, home folder, for example:
\\eeec.synology.me\home
success with drive letter for use.
If to mount other folder, share folder, for example:
\\eeec.synology.me\share
etc.
Change the password​